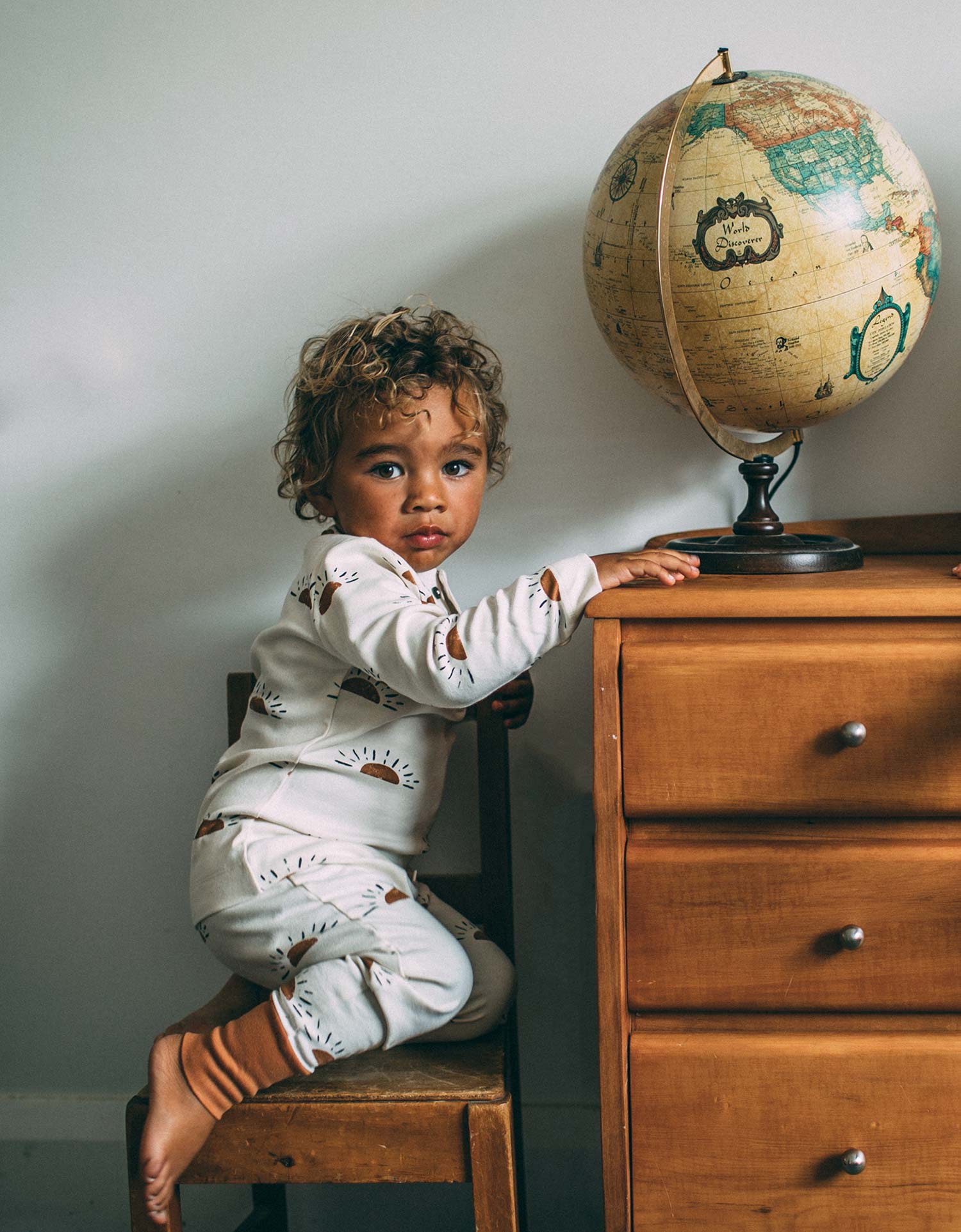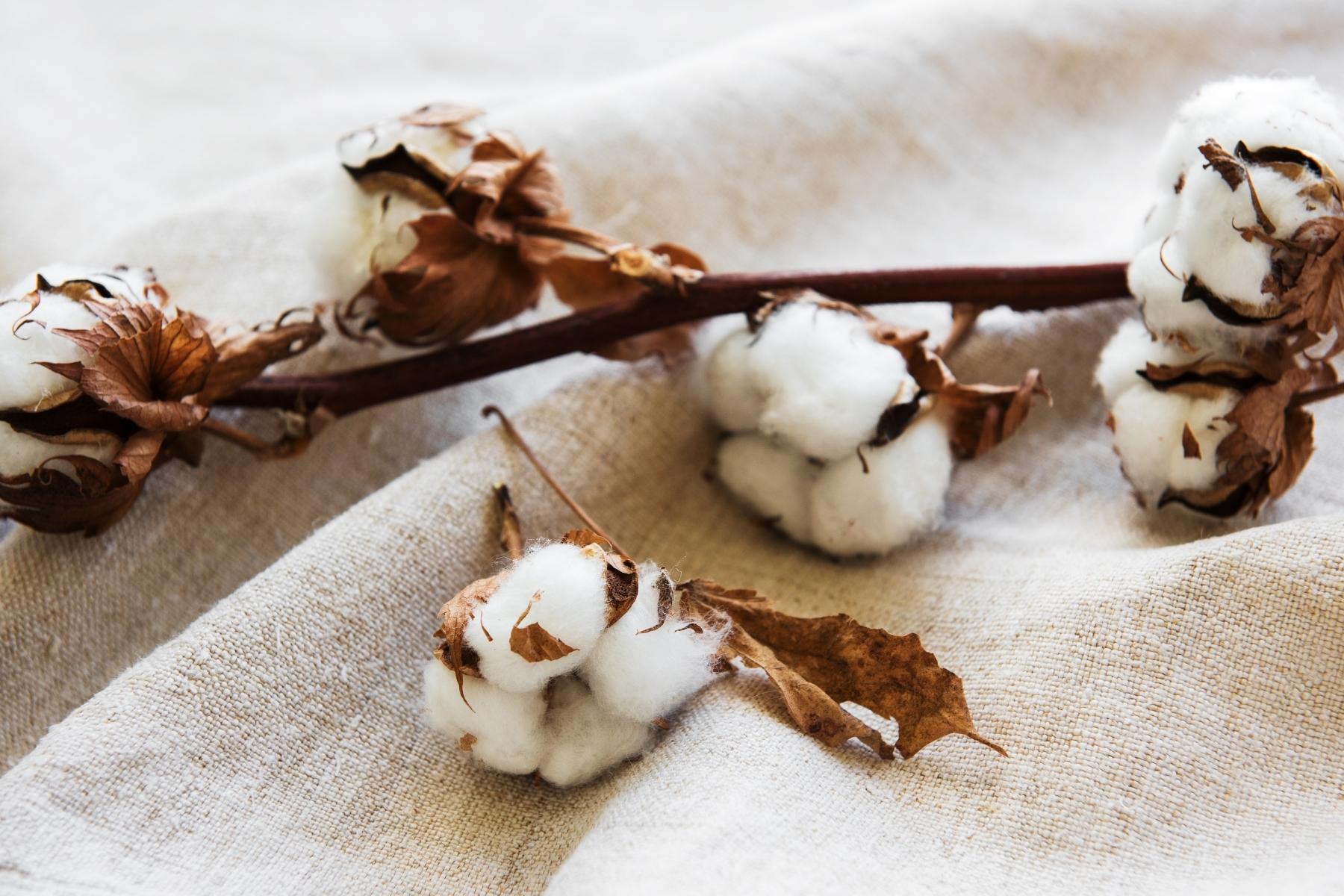 For little ones
Organic Cotton
Our clothes are made from our exclusive 100% organic cotton jersey, knitted from the yarn, just for us. Wonderfully soft to the touch, it's sure to keep your little one comfortable all day. Every ingredient in our clothes - from the cotton & dyes right down to the sewing thread & snap buttons - is carefully chosen for quality, safety and sustainability. Not only is our cotton certified organic, but our clothes are Global Textile Organic Standard (GOTS) certified from seed to garment. This means that no harmful chemicals are used in the journey of our organic cotton from tiny seed to little clothes.

for people & planet
Slow Production
We believe in slow production - making clothes with care for people & the planet. We work with our factory partner in India to bring our collections to life. Our clothes are made by staff who earn fair wages and work in a safe & respectful environment free from all forms of labour exploitation. Not only does organic clothing benefit your little one, but farmers and their communities benefit from cleaner and healthier surroundings, and workers benefit from fair working conditions. By being mindful of Mother Earth and the people who live here, we hope to leave a better world to pass on to our children.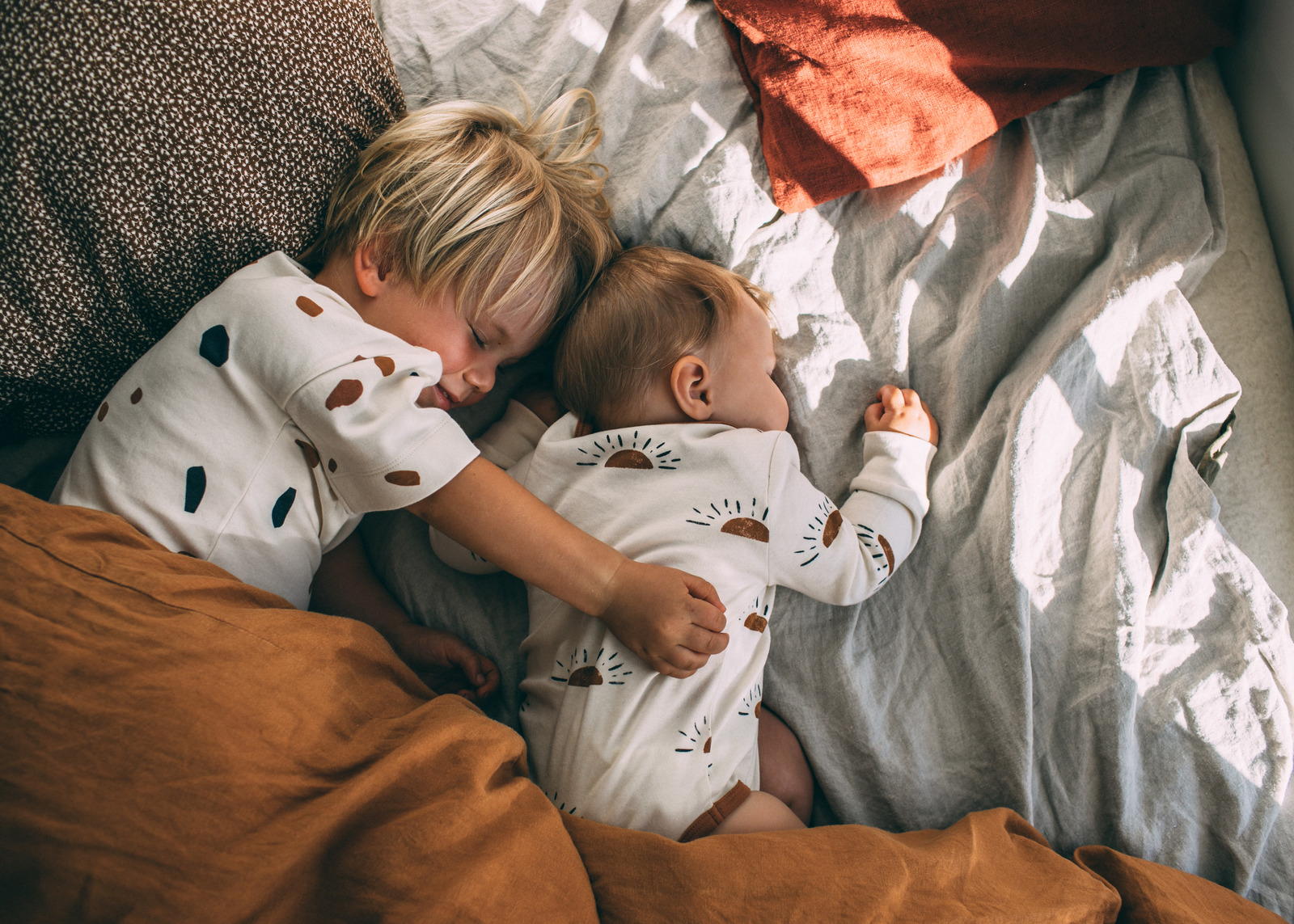 A letter to our customers
Hello & Kia ora,
I'm so glad you're here - thank you for taking the time to learn more about us. My name is Nivi, I'm a mama of two and the founder/owner of this little brand.
The arrival of my firstborn in 2015 led me on a journey to find clothing that would be gentle on the earth and her eczema prone skin. When I couldn't find what I was looking for, I started Ziwi Baby with the goal of creating organic and sustainable clothing for little ones.
From the beginning, I knew I wanted our clothes to be made with the same care and quality as I would want for my own children - organic fibres, soft fabrics, safe & gentle dyes - and sustainably made with care for their future too.
Our clothes are thoughtfully designed in New Zealand and made by our GOTS-certified factory partner in rural India, where I was born and spent part of my childhood before moving to New Zealand. Ziwi Baby is so special to me because it brings those two worlds together.  Our brand is inspired by the kiwi values of Manaakitanga (caring for people) & Kaitiakitanga (caring for the environment) while our organic cotton is grown & our clothes are made in India by farmers and factory staff, many of them parents, working to provide for their families in a safe, fair and respectful environment.
Thank you for supporting organic farming, ethical production and this mama-owned small business and most of all, thank you for choosing Ziwi Baby for your precious little one. Both of my children have grown up in Ziwi Baby over the past five years and I hope it brings you and your little one the same comfort and happiness too.
With love,
Nivetha Narayanan x